Emergency Roof Repair for Homes & Businesses in Northeast Massachusetts
When the unexpected happens, don't hesitate to contact Superior Construction Co.. As a local roofing contractor, we know how harsh Mother Nature can be. Hail, wind, ice, rain … you name it and we've repaired it in our 30 years of business! If your home or office has emergency roof damage, we're the experienced team you can trust for quick and accurate repairs.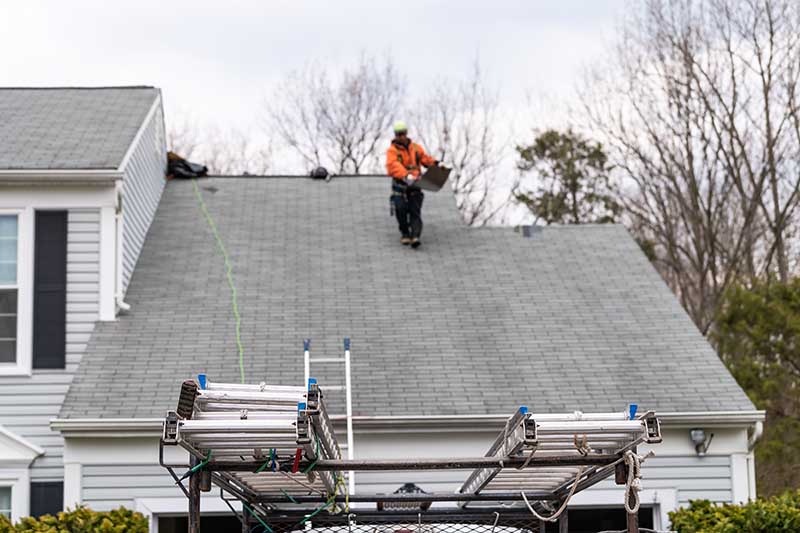 We're Local Roofing Experts – Not Storm Chasers
The roofing business has a high turnover rate, and many companies come and go. This is especially true when inclement weather moves through the area. After a storm rolls out, many storm chasers rush in.
Unfortunately, a lot of out-of-town roofers who come around in these situations are actually salespeople with subcontractors, and some of those subcontractors haven't been in the country for 30 days. Unlike these storm chasers, Superior Construction Co. is a local, family-owned business. We sell and service our own jobs and stand behind our work. And, most importantly, we'll be around when you need us.
Factory-Certified Service
When your home experiences emergency roof damage, you need a local roofing contractor with the right tools and techniques to create an effective repair plan. Superior Construction Co. is a GAF factory-certified roofer, which means our team has completed in-depth manufacturer training on the most up-to-date emergency roof repair solutions. Our factory-backed workmanship combined with quality products means we can dependably restore the quality and structural integrity of your roof. Let us give you back your peace of mind.
Contact Us Now to Request Emergency Roofing Services
If you need quick and professional emergency roof repair services, please call Superior Construction Co. at (978) 807-1401. We're the licensed and certified local roofing company that can restore your roof, so don't hesitate to contact us right away.