Factory-Certified Residential Roofing Contractors in Northeast Massachusetts
Your home is your biggest investment, and that's something Superior Construction Co. takes seriously. Each and every day, we're motivated to protect our customers with durable, attractive and affordable roof systems. So when you trust your roofing project to our expert team, you can count on the highest quality workmanship, industry-leading products and budget-friendly pricing.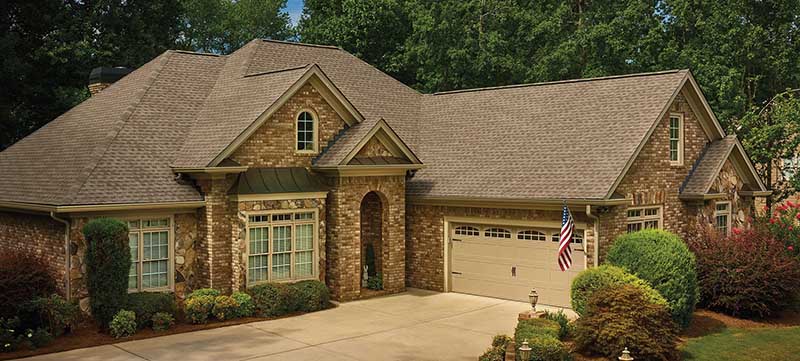 We're aGAF Certified Contractor
Superior Construction Co. can provide the highest quality roof installation and repair services because we're GAF Certified. Our technicians have completed many hours of manufacturer training and are up-to-date on the industry's latest techniques. We've been expertly trained to pay attention to every detail, which means you can rest easy knowing you're getting a high-quality, beautiful roof.
Besides bringing excellent workmanship to your project, we also bring top-notch products. Superior Construction Co. specializes in installing GAF asphalt shingles. GAF shingles are engineered to be strong, energy-efficient and long-lasting. They've also been designed with modern aesthetics to enhance the curb appeal and value of any home.
Whether you live in a high-end colonial or a modest ranch, with a wide range of colors and styles to choose from, it's easy to find the perfect GAF shingles to pull out the unique beauty of your home.
Here for the Long Haul
Superior Construction Co. isn't one of those fly-by-night residential roofing contractors that only comes around after a storm has moved through. We're a local,family-owned and -operated roofing company with 30 years of experience. We've built strong relationships throughout Massachusetts, and we proudly stand behind our work. From efficient emergency storm damage repairs to routine maintenance and everything in between, Superior Construction Co. is the team of residential roofing experts you can always count on.
Contact Us Today to Learn More
If you need professional roofing services from a team that cares, please call Superior Construction Co. at (978) 807-1401 or contact us online. We want to be your trusted residential roofing contractors for years to come, so reach out and put us to work for you!